4 Ever Young is an exciting a cappella group from the Dallas/Fort Worth Metroplex which specializes in 50s and 60s style Rock-n-Roll music. They pay tribute to those fabulous doo-wop vocal groups from that era with the sweetest four-part close harmony this side of the Brooklyn Bridge. The group's repertoire consists mostly of Rock-n-Roll classics, all arranged by the group in its own unique style.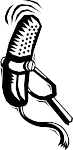 The group was formed in 1997, and two of its members, Lee Halvorsen and Joel Just, have been with the group since its inception. While other groups have come and gone during that time, 4 Ever Young continues to add new songs and fine tune its repertoire to become more and more polished and entertaining. The group enjoys an active performance schedule, regularly entertaining folks at private parties, corporate events, banquets, restaurants, and conventions. The group has performed at a variety of venues, with notable public engagements at Rangers Ballpark in Arlington, Dallas Convention Center, Fair Park, and Morton H. Meyerson Symphony Center, and a featured television appearance on Channel 21 (UPN/KTXA).
They have also opened for Sha Na Na (known from their self-titled TV series and as the band from the movie "Grease.") Corporate clients include Exxon Mobil, Southwest Airlines, and TXU Electric. Also, the group was featured in several print articles.
Although they perform regularly as an a cappella group, in 2011, 4 Ever Young joined forces with a band consisting of guitar, bass, saxophone, and drums, with the vocalists playing keyboard, rhythm guitar, and percussion, for occasions requiring a full 50s band experience. The combined group, 4 Ever Young and the Reflections, has performed at events including GrapeFest, the Sounds of Lewisville concert series, and Keller Crawfish Krawl, to name a few.
4 Ever Young is proud of its community service efforts. It is a registered member of A.R.T.S. For People, a non-profit organization that brings the arts to those in need. In addition, the group regularly donates performances to the American Cancer Society.


| | | |
| --- | --- | --- |
| | Brent Kern (Bass) earned a Bachelor of Music Education from The University of Texas at Arlington, and he has performed with many professional ensembles, including The Texas Voices and Uptown Carolers. | |
| | Joel Just (Baritone), a multi-talented vocalist, has twice sung on the hallowed stage of Carnegie Hall in New York. He is a studio vocalist who also sings bass with Uptown Carolers and baritone with professional chamber choir The Texas Voices, in which he is often featured as a soloist. | |
| | Lee Halvorsen (2nd Tenor), a veteran of numerous close harmony ensembles, is an accomplished song writer and solo artist who has had the honor of singing our National Anthem at Texas Rangers games on several occasions. | |
| | Rex Reynolds (1st Tenor), has sung professionally at all voice parts from 1st (high) tenor to 2nd (low) bass. His resume as an ensemble singer and soloist includes the Dallas Symphony Chorus, the Living Christmas Card, and The Texas Voices. Rex once nearly broke the Guinness World Record for "largest vocal range." | |